Ron Banks passed away on June 4.
He was a good friend to us all at Powder, Patch and Ball and he will be missed.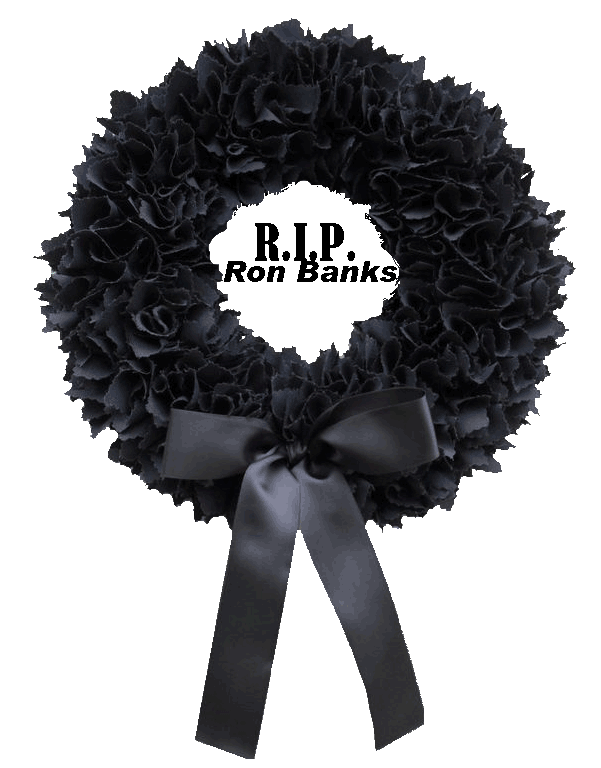 Family and friends will be received at Jaycox-Jaworski Funeral Home & Crematory on Sunday from 12-4 and 6-8 p.m. A funeral service will be held on Monday, 10 a.m. in the funeral home chapel. Pastor Alan Olson will officiate. Interment will follow at Mt. Vernon Cemetery. Condolences may be shared at

www.jaycox-jaworskifh.com/





Ronald A. Banks, Jr., age 49, of McKeesport, died June 4, 2017 at Trinity West Hospital in Steubenville, OH. Born June 8, 1967 in McKeesport, he was the son of Lois (Downie) and the late Ronald A. Banks, Sr. He was a former bagpiper with the Macdonald Pipe Band, a member of the Clairton Sportsman Club and the Tau Phi Delta Fraternity at Penn State. Ronald was an avid hunter and fisherman. In addition to his mother, he is survived by daughters, Josie and Mattie Banks, brother, Dan (Lynn) Banks; niece, Megan Banks; nephew, Jared Banks, and ex-wife and great friend Julie Warf Banks.